On June 3rd, Lions Gate is due to be releasing a new DVD of Happiness as part of their "signature series." A special edition is surely too much to hope for, but it does look like this disc will be anamorphic (which the Trimark/ Vidmark disc wasn't). Most sites don't have any specs listed, yet, but I found the following on dvdplanet.com:

Retail Price: $19.99
Release Date: (6/3/2003)
Studio: Lions Gate
Year: 1998
Runtime: 140 minutes
MPAARating: Unrated
UPC: 031398826620
Languages/Subtitles:
Original Language: English
Subtitles Available: English, French, Spanish
Audio/Video Features:
Anamorphic16x9, Widescreen
Color
2.0 Dolby Surround
Audio/Video Features English Dubbed:
Product Features:
Cast/Crew Biographies

So, nothing to blow any socks off, but a welcome improvement none the less. Thanks, Lions Gate; and thanks also to "bisbeefilms" for pointing this upcoming release out to me. Here's a look at the cover: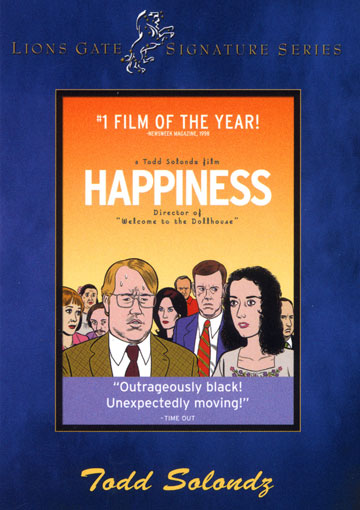 Also, if you haven't already got Storytelling on DVD (perhaps you've been trapped underneath a giant boulder, or spent the last several years orbiting the Earth on a Russian space-station), you might want to pick up this rather spiffy two-disc set from France: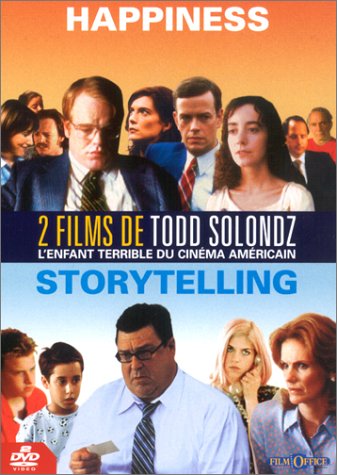 Both films are anamorphic, widescreen, and include the original English audio, along with optional (removable) French subtitles. This release is Region 2, PAL. Coolio.